Building a There There to Work In: Entering and Working With the Universe of the Internal Self. A Theory of Humanness. By Dr. David Illig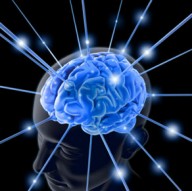 For many years I have been encouraging people to look deeply inside themselves and to work inside with what's there. Although there   has been some success with tools that work on what's inside people, there has been little willingness to look around and explore independently the inner self, and to do work there.
Furthermore, neither psychology nor society seems to have any great enthusiasm or interest in doing this. Our failure, and society's failure to look and work inside has led to consistent failure to understand things and to change things, in self or society. We have been reluctant to look and work where both the problems and the solutions actually lie.
I call this the street light phenomena. Remember that joke? "What are you doing?" "I'm looking for a very valuable silver dollar. I dropped it." "Where exactly did you drop it?" "Over there in the dark and the mud." "Why are you searching over here, then?" "The light's better here."
Human lack of success at solving problems is highly related to not going to where either the actual problems lie, or where the needed solutions are.
I have finally reached clarity that this is in large part simply due to most people being afraid of what's inside, and neither knowing what to do inside or how to do it. It's easy to say, "Go inside." It's a lot harder to do it when you are afraid of what might be there or are afraid of failing in dealing with what's there. Saying; "Don't be afraid, do it anyway!" is easy to say and not so easy to do.
Coming up with a model that makes self-exploration easier, more doable and safer is a requirement before we can expect ourselves or others to join the movement of inner-work. It's no wonder that self-exploration and inner work isn't done very much if it appears both difficult and dangerous. Or, if it's too difficult to discuss and analyze by the media and others.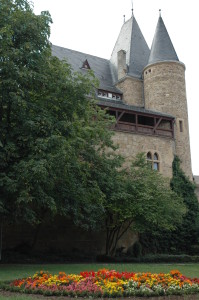 What would it take? Well, we should generally use the same model that is used whenever we are proposing entering a new, different and perhaps scary environment. We would benefit from having a "map," a "Blue print," "a mock up," "a simulation" etc., or even a tour or scouting of the entire building, house, castle, village, town city, island, country, planet, solar system, galaxy…. that the story and events can happen in. (Call it a setting.)
Let's say we are wondering whether a human-eating-and-killing green monster might exist somewhere. We have been given reasons that we might somehow benefit by gaining knowledge of this critter by getting up close and personal with it. What would make that most likely to happen? Would most people volunteer if told it might drop into your bed in the middle of the night or out of a tree while walking in the woods with your grandmother and three small children? Probably not!
Under those conditions it would be reasonable that we wouldn't either sign up for the experience or even agree that such a being existed. On the other hand, let's imagine that there can be a place that is out of the way from anything that is vulnerable and it is in a place specially designed to contain such a creature from causing you or anyone, any harm. It is in a place where it is safe for you to visit, observe, study and learn…. And return from.
I once had a great professor that said we should be willing to come up with fantastic theories and stick with them as long as we can until they are proven wrong. He said that we should NOT be focused on whether it will eventually be proven wrong, but rather we should focus on the benefits that come from assuming the theory is correct. Many benefits will come from theories that eventually don't get proven correct.
Create a Hypothetical Model of Your Internal Self that you can Work with and Work In—Inside your Imagination. 
Here is the theory that I want you to work with and use, long before it is proven true. It will benefit you greatly, along the way to certainty. Because we live in a three-dimensional world, I believe that the brain/mind/self automatically creates some type of two or three-dimensional world or universe in imagination to organize and operate the SELF that is you. It is this structure(s) of SELF that results in something we might call the MIND/SELF rather than just the brain. The brain is organized such that something such as the MIND comes to be. The SELF comes to be.
So I mean it when I say that there is a universe of the self, or a world of the self on the inside, in the same way there is an external world of your house, neighborhood, town, city country planet or galaxy. It may or may not be so vast, but there is a THERE…..THERE.
The internal universe of self includes many similarities between people, and also significant differences.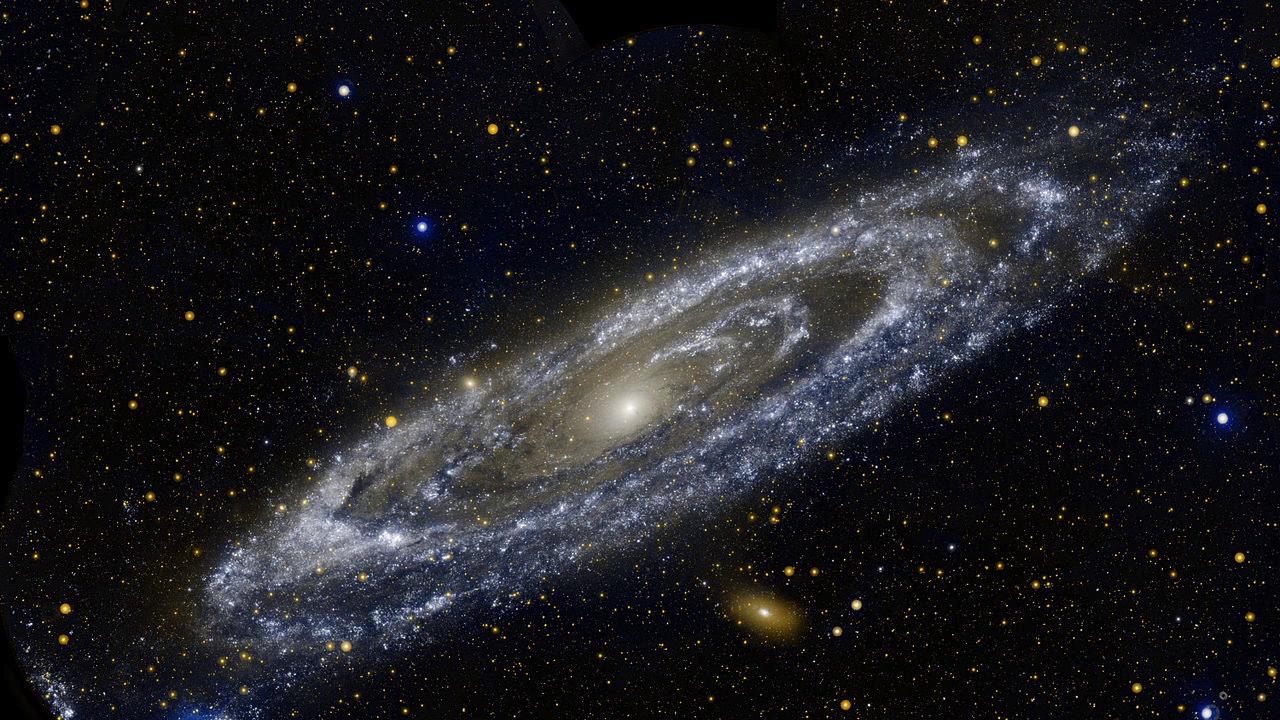 I am proposing that you take an active, conscious/ intentional, role in detecting, selecting, or building, INSIDE YOUR IMAGINATION,  an internal model of your universe that is REPRESENTATIVE of ALL important aspects of your self.
Your goal should be less to figure out the "correct" structure of your internal world, but rather to figure out a model of it that FUNCTIONS well for you, whether you ever get it accurately figured out or not.
You might ask why I mentioned 2-D as well as 3-D, given that we do live in a three-D universe. The reason is that some people do better at internal processing of 2-D(flat) systems and models. They don't do well creating or dealing with 3-D imagery or settings. Use 3-D if you can. 
Some people are generally poor at any internal visualization and they do better with some type of word description of the internal setting. For example; "I have an entire set of storage units, of different colors, that have my angers and rages about my physical illnesses" was one person's cognitive, or word map. He didn't do visual imaginations. He used words to describe physical separations and locations. Some people are actually preferring to draw or clip pictures to represent things. Use whatever method or format works for you, as long as it allows for settings to exist, where things are located or placed.
I am currently experimenting with a model for myself in my imagination that is mostly a gigantic castle/castle city that also has additional "outbuildings," like something almost out of the Lord of the Rings. It seems to work and fit for me. It would be fascinating to see somebody build a model out of wood or plastic, almost like a model train display, to represent their inner world. 
You may already get the concept that I'm not just talking about a landscape, or a structure, but I'm talking about an "OCCUPIED" landscape or structure. It is an internal "world" with "things" that "live" there.
You will be more successful at understanding your self, healing your self and being your self, if you conceive of yourself as having this internal environment that exists with some forms of space, time, matter, energy… and anything else, as well as being occupied by "beings" or "creatures" and "things" that interact within this world.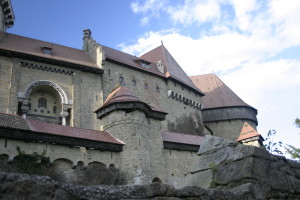 This internal universe of yours will include various representations of you, including many different ages of your self. There will be babies and children that represent you at various ages or in various stages. There will be youngster representations of you. There will be you as teen-agers. Within me there is probably a wild teenage David that was rebellious, resistant, crazy, angry and wild, compared to the cooperative student nerd I portrayed on the outside. There is an outgoing social David, versus the hermit that I was on the surface. Any and all significant stages of you will be there within your model. Maybe all "possibilities" of you in various years. Any variation of you that could exist, just might be there in some way, in some place.
In addition to various "selves" of you, your setting will also have every aspect of emotion, every type of behavior, attitude, value, personality that exist. For example there would be areas that contained peace, joy, happiness, safety, love, forgiveness, acceptance, open-mindedness, fairness, gentleness, tenderness, generosity, etc. etc. etc….
There would also be areas that would contain all sorts of things we might often consider negative. These would be an area or areas that contain large amounts of anger, hate, rage, fear, judgment, racism, violence, cruelty, lust, etc., etc., etc..
I have some things that are in various boxes, containers, rooms or buildings or fields and I have no clue what I will ever do with or about them, but it's important they have a place. I trust that something will eventually be done to help. Maybe some things will just safely sit there forever…Unchanged…
Almost anything that is significant or important or impactful in the world, there is a version of that inside us, somewhere, in some amount. Importantly, anything that exists and is of significance in the world is going to be somewhere inside, in both of its dimensions. Meaning what ever we suggest is there, somewhere, the opposite of it is also there in some place and in some amount. So none of us are spared of anything. We all have some connection with everything that exists, our own version of it. Both good and bad. Yes, Saintly David is there, somewhere.
So you may read about starving children in Zimbabwe, and have no conscious awareness of ever starving as a child, or never starving a child in this life time, it is still wise to assume that somewhere in your SELF universe is still an area representative of being starved of food as a child, and also is an area representative of you doing the starving of innocent children. There is an area somewhere. This may seem like terrible news and destructive news, that is bad news and impossible to cope with. When we read about some terrible mass murderer we used to be able to assume: "Thank goodness I'm not like that. Sure I have some issues, but nothing like that." This model of self requires us to assume that there is nothing outside, in anybody, that isn't somewhat inside ourselves. Sorry. Yes, I have my David, mass murderer. Yes, I have my David, child abuser.And I also have my David, killed by mass murderer, and my David, little boy abused by child abuser.
THERE IS SOME VERSION OF EVERYTHING INSIDE OUR MODEL UNIVERSE. All ASPECTS OF GOOD. ALL ASPECTS OF BAD.
So, we all have some of everything. EVERYTHING…. Angel…. Devil…. Sinner…Saint….
It is probably obvious at this point that this model of self requires a vast amount of self-forgiveness…
SELF-FORGIVENESS…..
SELF-FORGIVENESS…..
SELF-FORGIVENESS…..
SELF-FORGIVENESS
I FORGIVE MYSELF
It is our reluctance to use self-forgiveness that prevents us from having deeper awareness of our self. We are afraid of what is there, so we won't look at what is there. I believe it is mostly our self-judgment and lack of self-forgiveness that terrifies us the most, rather than the inherent scariness of something that seems huge and evil and dangerous. If we don't judge it and forgive ourselves for having it, it seems a very doable task to set up a place and system whereby we can be healthy and good, despite the existence of these "bad" things, aspects, parts, feelings etc.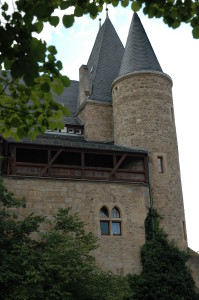 So within our model I can imagine that I have an amount of murderous rage that is so forceful and so out of control, that it doesn't care who it kills or destroys, whether men, women, children babies, puppies or kittens….. I forgive myself and release my judgment for this. Within my model of self I find or create a place where I will locate and contain this aspect of my self so that it can't hurt anybody. Or anything. Maybe I also put it in a place whereby it can gradually reduce its size and intensity. Where learning can allow it to get smaller and less intense. Maybe just some information can help it. My rage and desire to destroy the planet might come from a childhood awareness of how awful some of the world was and my baby desire to destroy the planet in order to destroy the badness. And nobody ever helped me with my baby rage….. But now it has a place…. And it can draw learning and healing that can transform it.
But if I don't allow it to exist, if I don't allow there to be a place, because of my self judgment and lack of forgiveness, then it can influence me and damage me in all sorts of ways that are totally unknown.
So yes, you and I both have our own Internal Terrorist That Flies Planes into Buildings and Kills People because we believe that is the only way for us to fix the world And you and I also have our own Innocent Self that is murdered by an angry "terrorist." who thinks he/she is doing good. It's all in there. All sides to every thing.
It is probably best to assume that almost everything inside this inner world or structure, or structures in some way represents aspects of your self. For example, most aspects within your internal world that relate to your mother are actually representations of what symbols you have associated and connected with "mother."
They are your symbols and your images, not actually her's. But our symbol system of our mother might be so well constructed that it is almost undetectable from the real mother…. So it is like she still lives down the street and harasses you… or me…
It is worth having places for every aspect of all our relatives. It's worth having places that represent everything significant about all of our ancestors, no matter how far back in time. So yes, both you and I have areas that represent all that we felt and experienced when we were enslaved as slaves. And you and I also have areas that represent all the aspects that are associate with owning slaves, enslaving people, because that was somewhere in our history, even if thousands of years ago.
Some people strongly believe that they have past lives themselves, in addition to ancient ancestors, so they create places, spaces for aspects of even past lives. Try it, you might find it helpful.
OUR SYSTEM CREATES AN INTERNAL UNIVERSE EVEN IF WE DON'T INTENTIONALLY DO IT AND WORK WITH IT.
If we don't take any conscious or intentional role in creating and working with an internal universe, our subconscious systems will still create and operate with an internal universe where everything has a place and role. It is not a question of whether there is an internal representation of every thing, it is a question of whether we have a conscious and intentional awareness and conscious and intentional operation of this internal universe.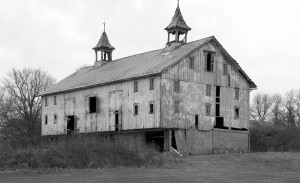 WE DON'T HAVE CHOICE OF WHETHER AN INTERNAL STRUCTURE OF OUR SELF EXISTS, WE ONLY HAVE A CHOICE OF WHETHER WE ARE AWARE OF IT AND WORK WITH IT, AND WHERE AND WHAT IT IS.
I have already taught you that it is important to include various "versions" of your self. Younger parts and so on. It's also necessary to include all sorts of emotions, concepts, beliefs, values, perspectives, etc.  and have structures or locations for all of those, including their opposites.
It is important to NOT conceive, see, sense or imagine that a "part" or "version" of you IS the emotion, concept, belief, value or so on. For example, let's say I play tennis and believe/sense there is an aspect of "NOT HAVING PERMISSION TO WIN", or DOESN'T HAVE PERMISSION TO PLAY WELL.  (The opposites should also be created: Permission to Play well, Permission to win…) It would be improper to create a sense of reality in my model that the lack of permission is "a me." It will be both more effective and actually more accurate to imagine that there is a storage or location associated with "lack of permission to play or win" and then there is a part(s) of me that assesses or utilizes that stuff that is stored in the "lack of permission" area. That is very different than imagining that there is a David whose only essence is "lack of permission."
It might be a 7-year old aspect of me that is heavily involved with the lack of permission, and has been for decades.  But it is not a seven year old who is the "lack of permission." There is a temptation to associate entire senses of your self with various attributes and to over do it. That causes serious problems.  It is helpful and healing to work on breaking things into their components of a self(s)and the attribute it is heavily involved with, and have them be there separately in your model.  … There may be a number of me's that utilize the lack of permission to win stuff. (I like the imagery of taking my "token lack of permission to win" that was hiding in my pocket as I wrote this and removing it and either returning it to the main storage area… or putting it into recycling and reducing the total… But it feels good to get it out of my pocket as I write this….)
DON'T POPULATE YOUR STRUCTURE OR MODEL WITH SELVES OF YOUR SELF THAT ARE THE EMOTION, BELIEF, CONCEPT, IDEA, ATTITUDE, PERSPECTIVE, ETC.  RATHER, POPULATE IT WITH SELVES OF YOURSELF THAT MAY HEAVILY USE, OR RELY ON, OR DEPEND UPON, OR UTILIZE THESE VARIOUS EMOTIONS, BELIEFS, CONCEPTS, IDEAS, ATTITUDES.  
"THERE IS A ME THERE, WHO……. USES THIS STUFF…."
It also seems that very often the human system, needing to find some place to "place" all the aspects and issues of our SELF, will in fact use our actual body as a placement system to organize things. Aspects of self will get connected to body aspects. It is a natural thing to use the physical aspects of our own body to organize and locate all these aspects of self. This is especially true when no other "location" or model is offered.
USING OUR OWN BODY AS A STRUCTURE AND LOCATION TO STORE AND PROCESS OUR MANY ASPECTS OF OUR SELF IS AN UNHEALTHY STRAIN ON OUR BODY AND HEALTH.
Many physical dis-eases are likely a product of various aspects of self being associated and connected with parts or areas of the body. Imagine that somebody's body stores its anger and rage at the injustice of the world in the area of the body around the kidneys. After all, it needs to be somewhere, and the body gives a handy physical setting where things can be placed. It would be easy to imagine that this "energy" would have a detrimental impact on kidneys. Symbols and images and beliefs etc., do seem to have the ability to be stored both in computers and human tissues and cells. There is a reason why computer scientists discuss the future of biological computers.
IT IS HEALTHIER TO CREATE A 2 OR 3-D STRUCTURE OR UNIVERSE OR HOUSE OR VILLAGE OR FOREST, ETC IN IMAGINATION TO ASSOCIATE AND CONNECT THINGS THAN TO HAVE THEM CONNECTED TO BODY PARTS.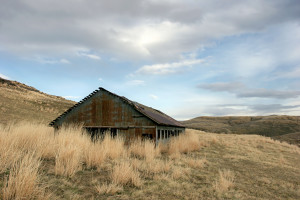 So, in summary, I would like you to experiment with some type of 2-D or 3-D setting, and populate it with the things, such that it represents YOU, your entire and vast self. This includes everything you have ever been or imagined being. It includes everything anybody can feel or do. Every issue. Everything. Some people imagine and use a large house, some a village, some a mountain, some a city, some a planet, some a solar system, some a galaxy. Some simply use a set of shelves or boxes. Or a large storage facility. … a warehouse. It doesn't really matter. But you are going to pick something that feels and seems right to you, and populate this SETTING with ASPECTS of self, life, existence…. It will have the capacity to contain every important aspect of life, your life, all of them….. Every important issue you have ever dealt with. Or anybody deals with….. All the great good things and all the awful unacceptable things.
And some of you may already be thinking of the most important aspect, that hasn't been mentioned yet, but it is implied. It is implicit. And it may be the most important aspect of this model, this theory, this approach, this technique. It may be the greatest benefit.
CREATING OR DISCOVERING A STRUCTURE OF YOUR SELF, YOUR INTERNAL UNIVERSE, WITHOUT JUDGEMENT AND WITH FORGIVENESS, ALLOWS THERE TO BE AN ASPECT OF YOU THAT CAN MOVE AROUND AND OBSERVE AND INTERACT WITH EVERYTHING THAT IS THERE, KNOWING THAT YOU ARE NOT THE THINGS YOU ARE OBSERVING.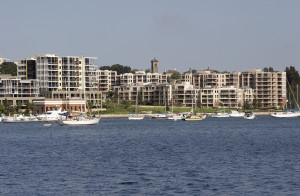 So I can observe my huge rage and hatred, no matter how large and awful it may seem, seeing it and sensing it and admitting it. Where I can make it as big as it needs to be… so it can contain it all… and here I stand, looking and noticing it. I am not it and it is not me. And it knows I am not it. And I know it knows I am not it. We both exist. And that is good.
The most important aspect of this theory, this approach, is the COMBINATION of YOU and your interaction with this model of you, … it and you… you and it. Use it!        Dr. David Illig